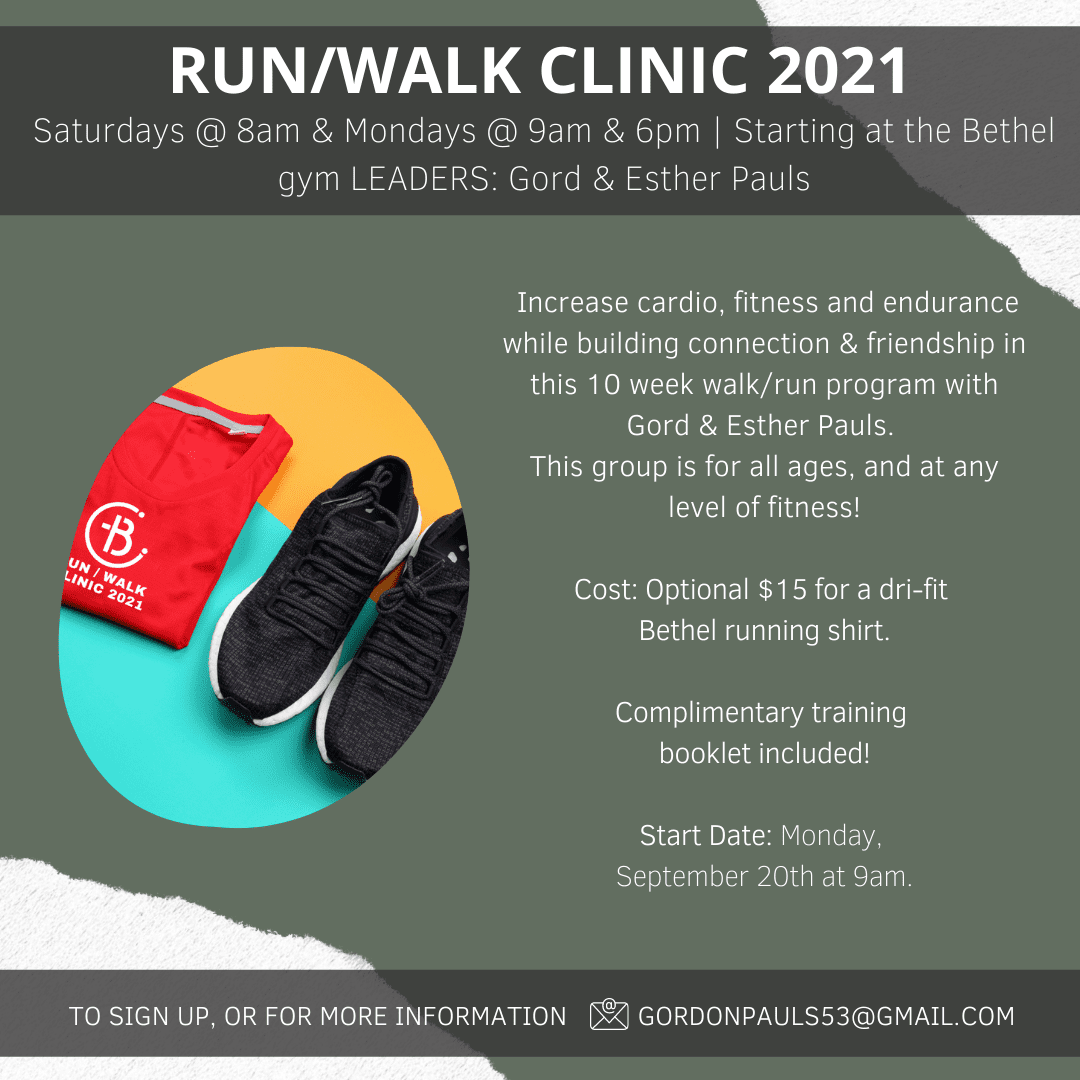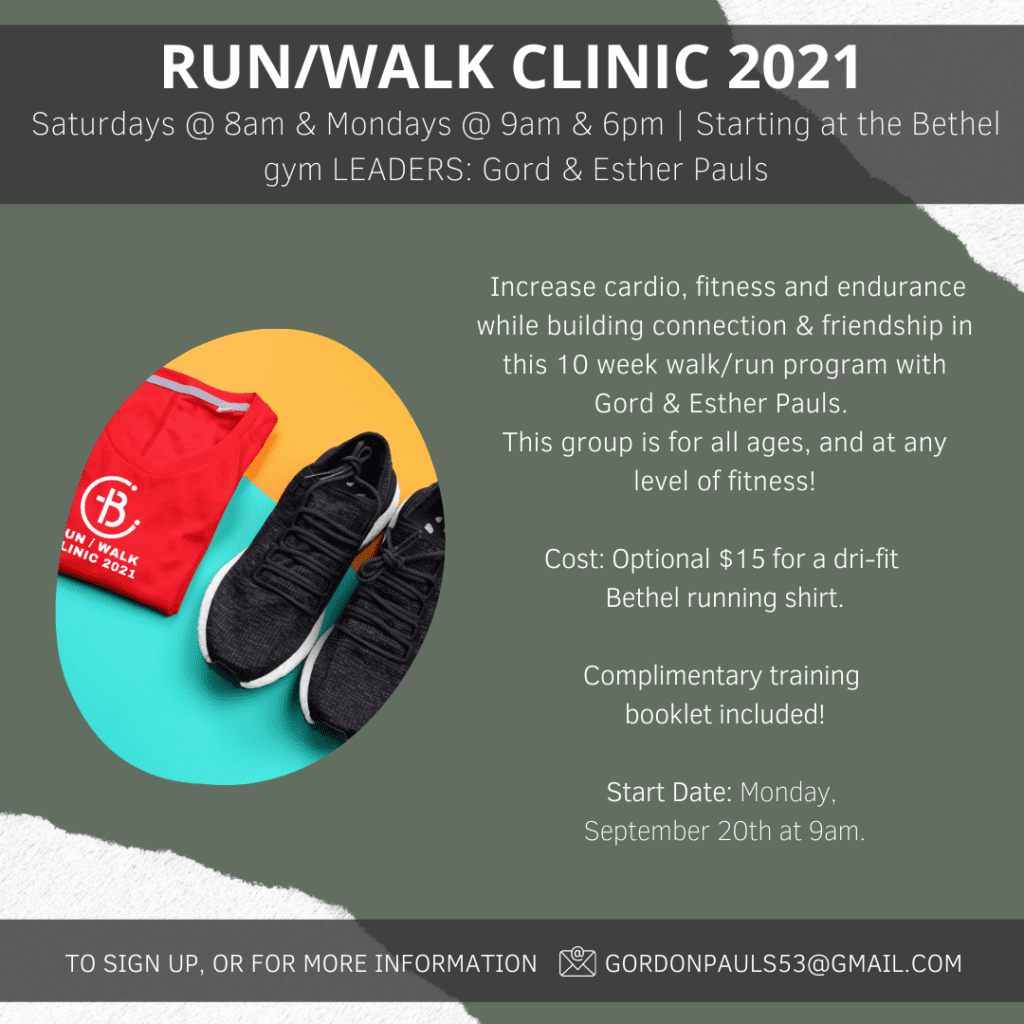 Mondays @ 9am & 6pm & Saturdays @8am
LEADERS: Gord & Esther Pauls
Increase cardio, fitness and endurance while building connection & friendship in this 10 week walk/run program with Gord & Esther Pauls.
This group is for all ages, and at any level of fitness!
Cost: Optional $15 for a dri-fit Bethel running shirt.
Complimentary training booklet included!
Start Date: Monday, September 20th at 9am.
To sign up, or for more information, email: gordonpauls53@gmail.com