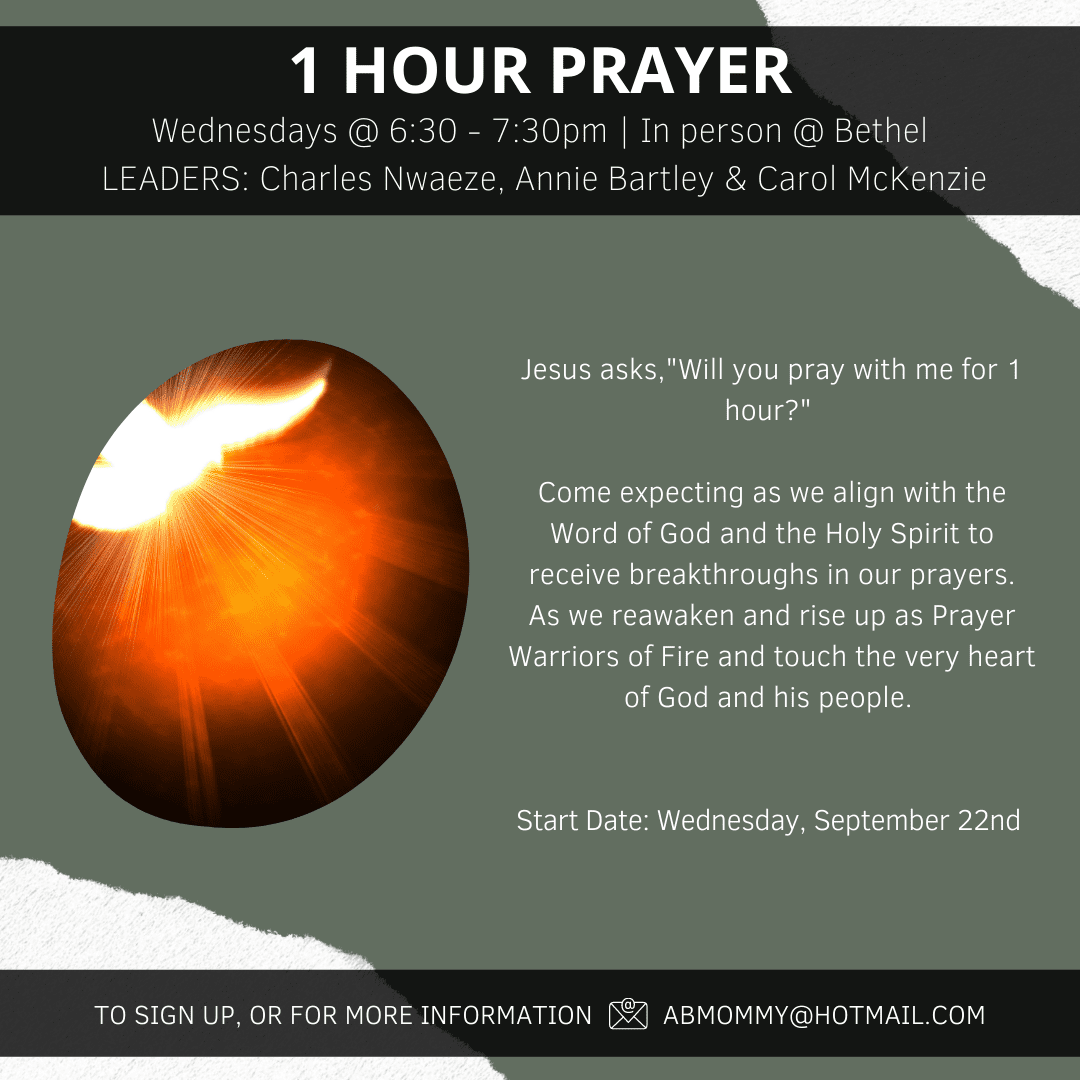 Wednesdays
6:30 – 7:30pm | In person @ Bethel on Wednesdays.
LEADERS: Charles Nwaeze, Annie Bartley & Carol McKenzie
Jesus asks,"Will you pray with me for 1 hour?"
Come expecting as we align with the Word of God and the Holy Spirit to receive breakthroughs in our prayers.
As we reawaken and rise up as Prayer Warriors of Fire and touch the very heart of God and his people.
Start Date: Wednesday, September 22nd
To sign up, or for more information, email: abmommy@hotmail.com