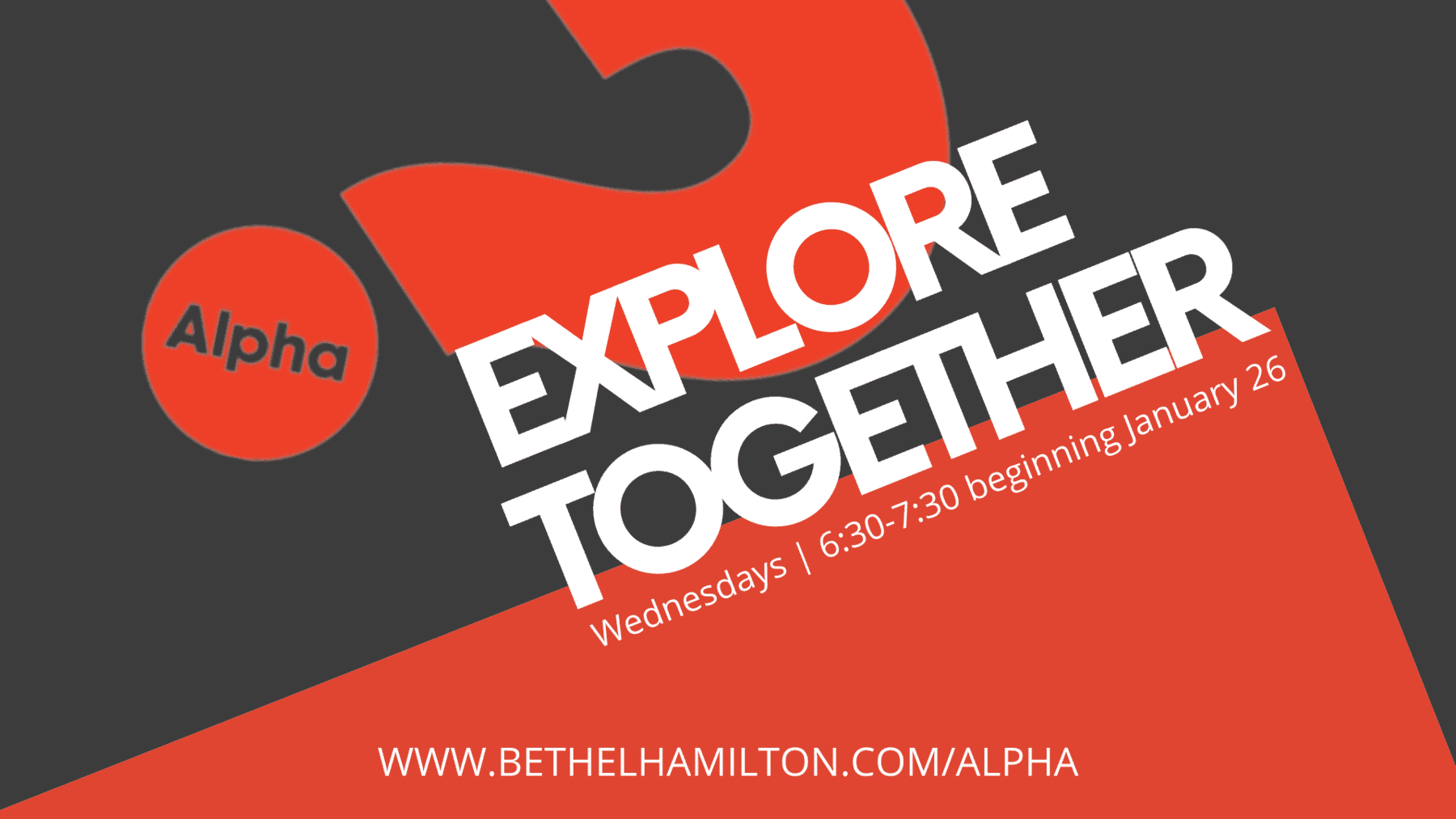 Wednesdays
6:30 – 7:30pm | In Person starting Wednesday, February 2nd.
LEADERS: Pastor Lindsay, Pastor Gene, Dave Lowe & Sheena Lowe
MEET NEW PEOPLE & EXPLORE FAITH TOGETHER
Think ~ Chat ~ Laugh ~ Connect ~ Explore ~ Questions
Alpha is an 11-week series that freely explore the big questions of life. It's an opportunity to meet new people, discover more about the Christian faith, and share your thoughts in a friendly environment.
Alpha will run alongside our HUB night so there is something available for the entire family!
Start Date: Wednesday February 2nd, 6:30-7:30pm until April 12th.