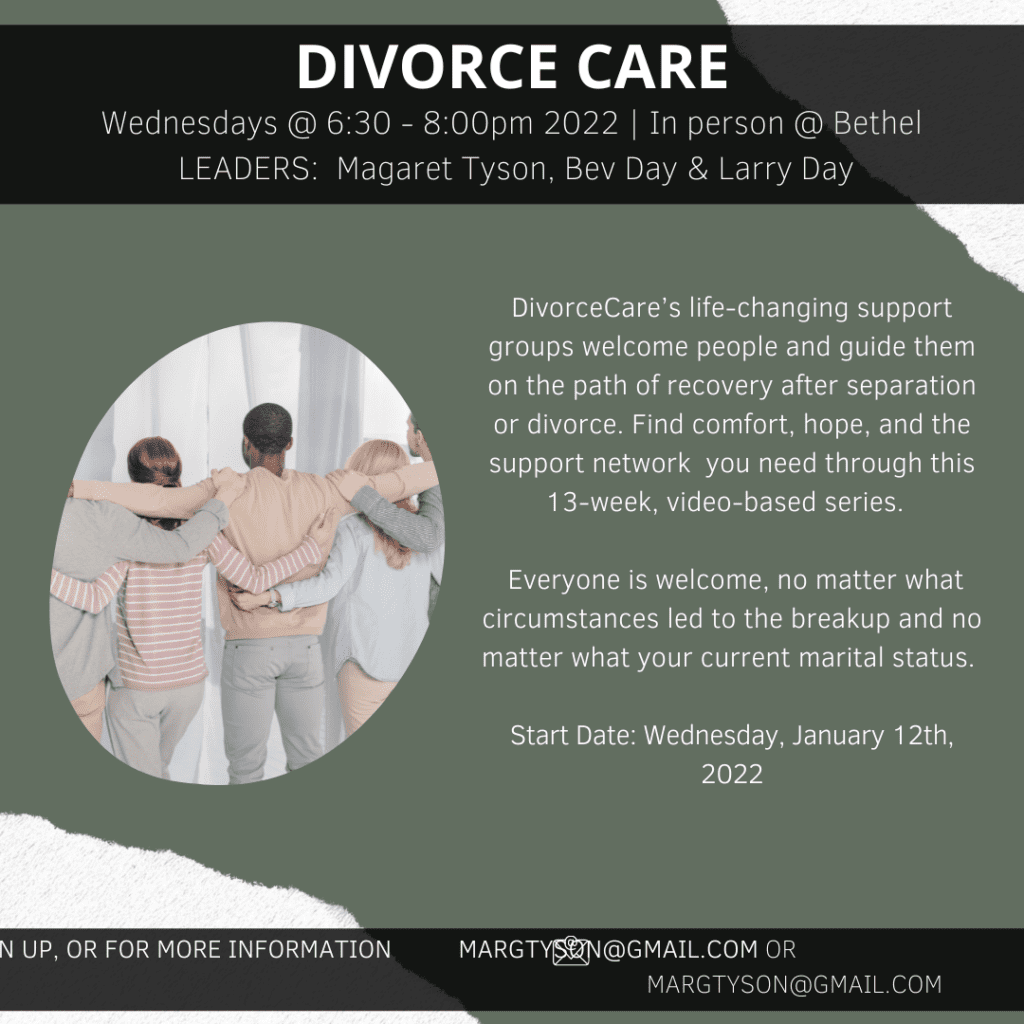 6:30 – 8:00pm | In person @ Bethel starting Wednesday, January 12th 2022
DivorceCare's life-changing support groups welcome people and guide them on the path of recovery after separation or divorce. Find comfort, hope, and the support network you need through this 13-week, video-based series.
Everyone is welcome, no matter what circumstances led to the breakup and no matter what your current marital status.
Start Date: Wednesday, January 12th 2022
To sign up, or for more information, email: margtyson@gmail.com or ohhapbday@gmail.com