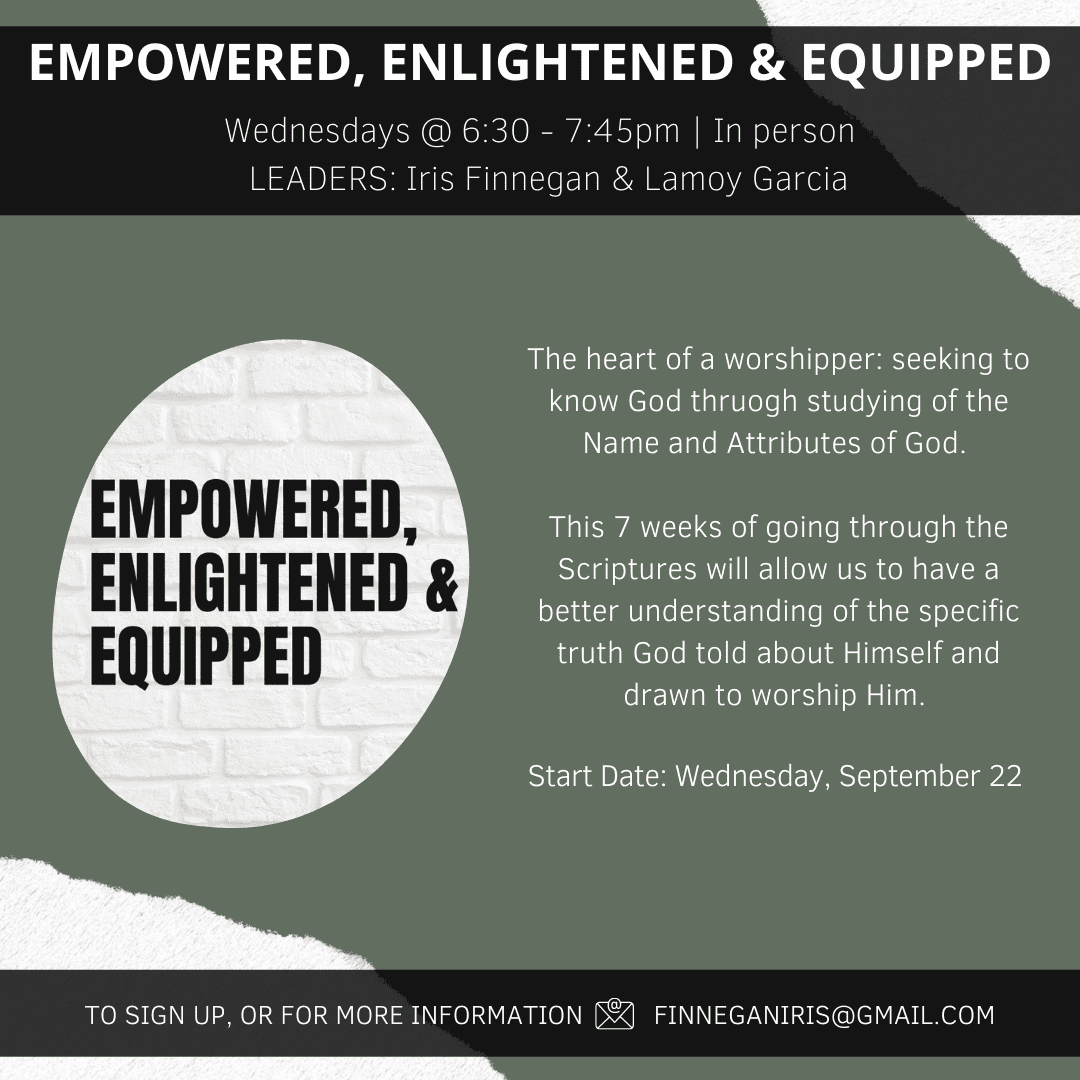 6:30 – 7:30pm | In Person @ Bethel on Wednesdays.
The heart of a worshipper: seeking to know God through studying of the Name and Attributes of God.
This 7 weeks of going through the Scriptures will allow us to have a better understanding of the specific truth God told about Himself and drawn to worship Him.
Start Date: September 22
To sign up, or for more information, email: finneganiris@gmail.com