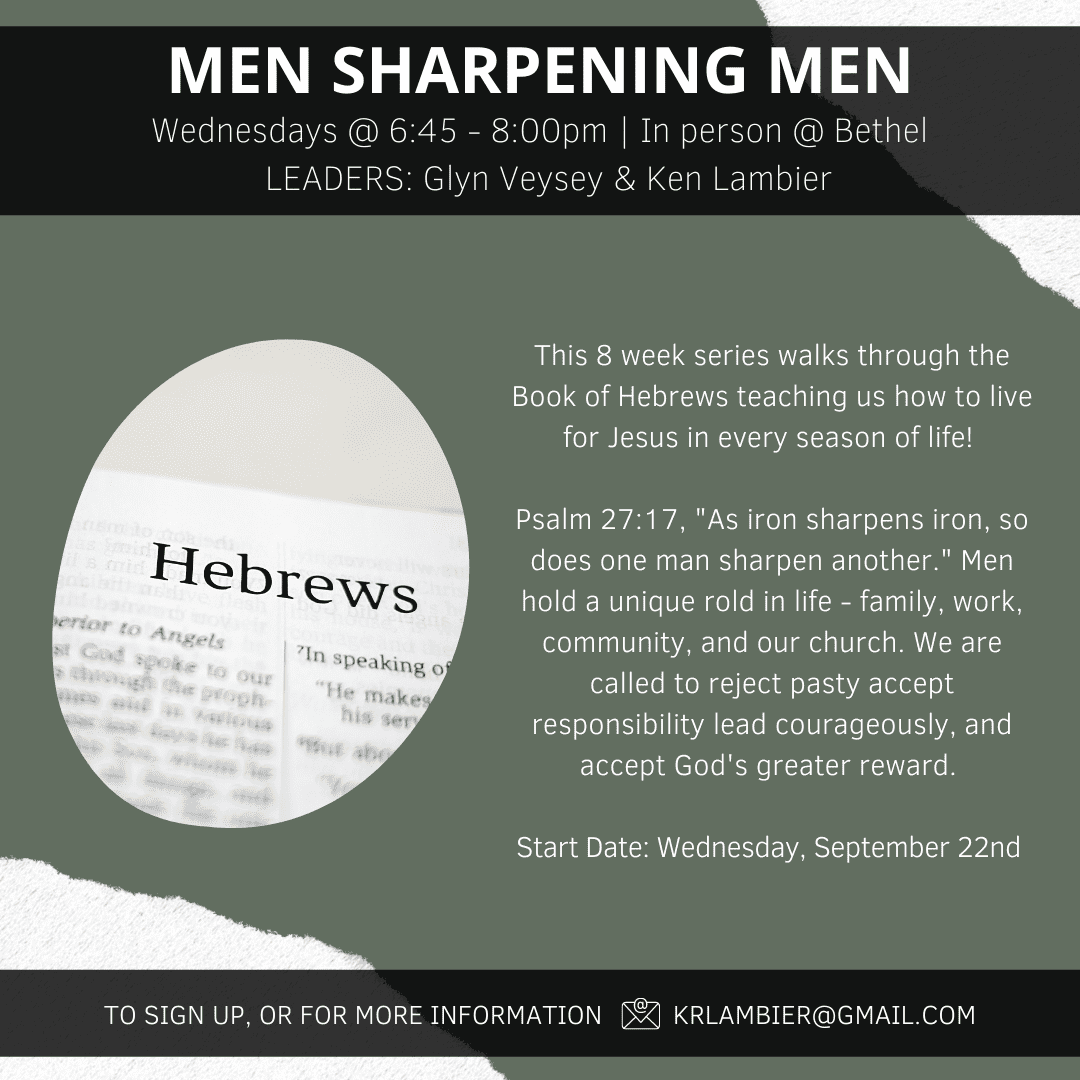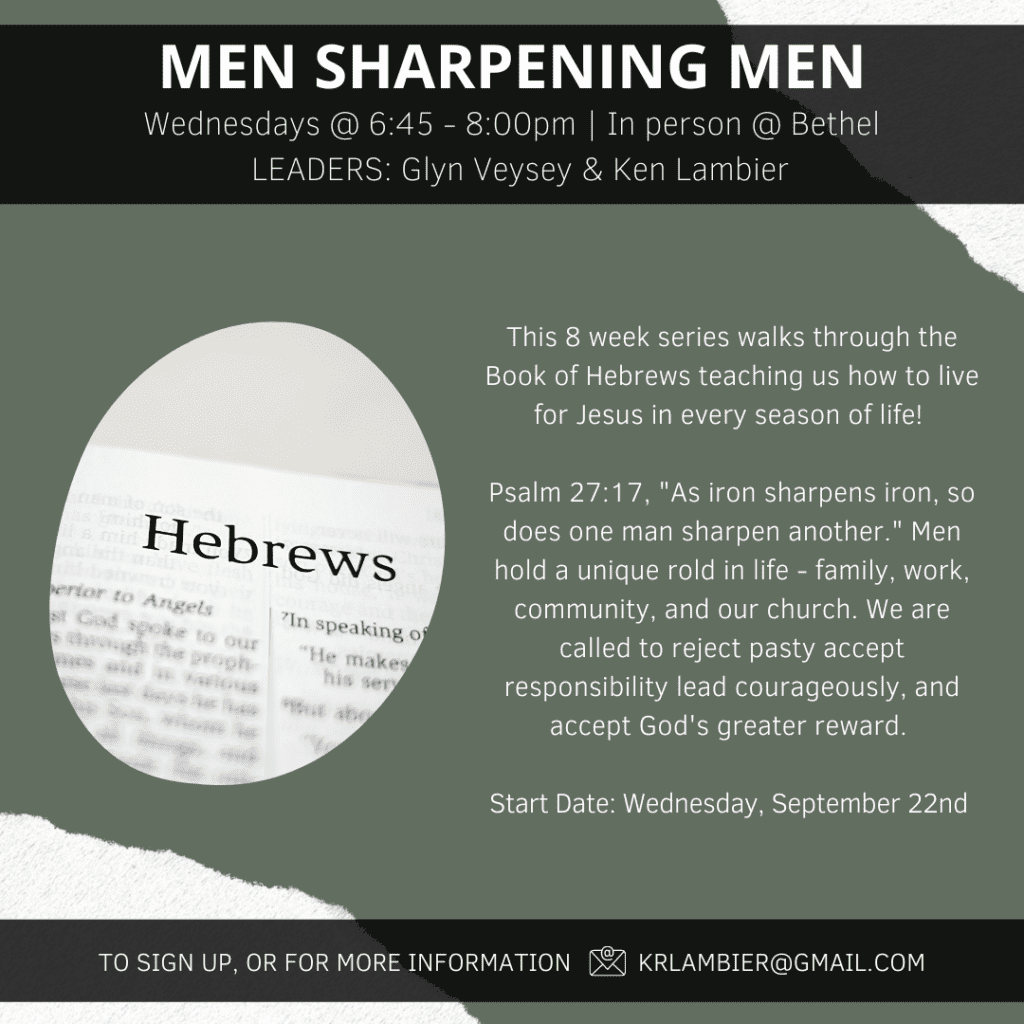 Wednesdays
6:30 – 7:30pm | In person @ Bethel on Wednesdays.
LEADERS: Glyn Veysey & Ken Lambier
This 8 week series walks through the Book of Hebrews teaching us how to live for Jesus in every season of life!
Psalm 27:17, "As iron sharpens iron, so does one man sharpen another." Men hold a unique rold in life – family, work, community, and our church. We are called to reject pasty accept responsibility lead courageously, and accept God's greater reward.
Start Date: Wednesday, September 22nd
To sign up, or for more information, email: krlambier@gmail.com