Calling all women ages 15+ to join us May 5-6 for our very first:
"But whoever drinks of the water that I will give him shall never thirst, but the water that I will give him will become in him a well of water springing up to eternal life." John 4:14
Invite a friend, and join us at The Well with other women pursuing the presence and voice of God in worship and the Word. We will also have times of learning, shopping, having fun, making new friends....and of course, drinking coffee!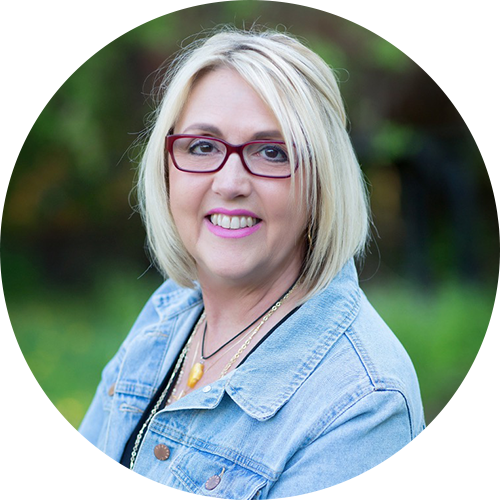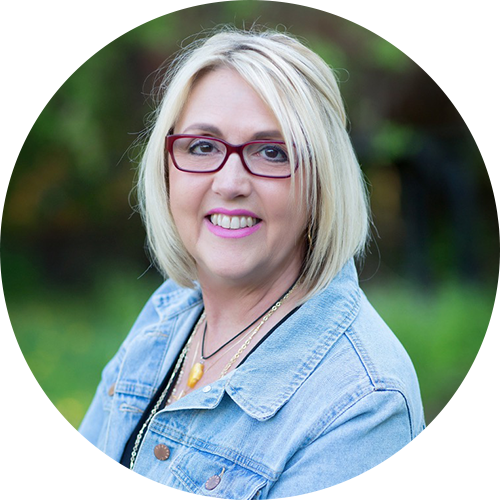 Sheila Heyes
Sheila has been involved in ministry for over 35 years. Sheila and her husband Gary are the founders of Speak Life Global, an international traveling ministry whose mission is to speak life that encourages people and strengthens churches. Sheila is a talented musician who was a worship leader for over 20 years, a woman's pastor, has a financial administration background and has a gift for interior design. Her desire is to bring out the beauty and design in the lives she touches. They have been married since 1985, have one married son, Joshua, a daughter-in-law, Melissa and grandson Ethan.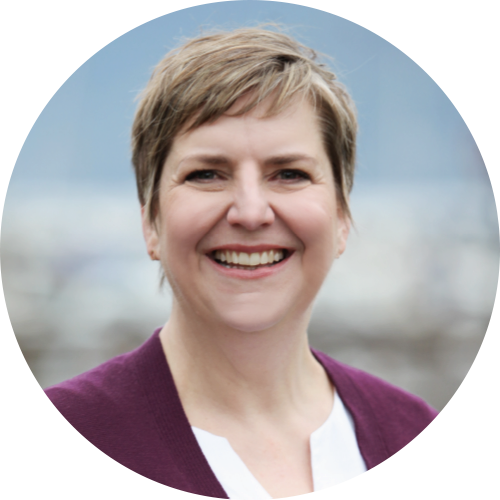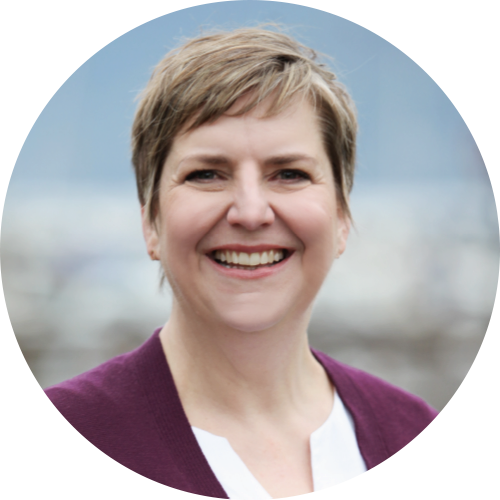 Leanne McAlister
Leanne McAlister is an ordained minister with the Pentecostal Assemblies of Canada. After serving as an associate pastor for a decade, she founded the ZOE Network, which empowers, activates and mobilizes women and men to participate fully into God's mission.

Leanne loves to help others understand who they were created to be and then assists them in walking it out through their passion, purpose and gifting. She firmly believes Ephesians 1:11 when it says, "It's in Christ we find out who we are and what we are living for…He had His eye on us, had designs on us for glorious living, part of the overall purpose He is working out in everything and everyone." (The Message) This message is reflected in her speaking, which is marked by authenticity, practicality and humour. She holds her MA in Ministerial Leadership from Southeastern University in Lakeland, Florida and is a certified leadership coach.

Leanne and her husband Darcy reside in Abbotsford, B.C., but spend 6 months of the year living and working in Asia. Together they develop leaders through coaching, consulting, conference speaking and workshops. Darcy and Leanne have three married young adult children and 2 grandchildren.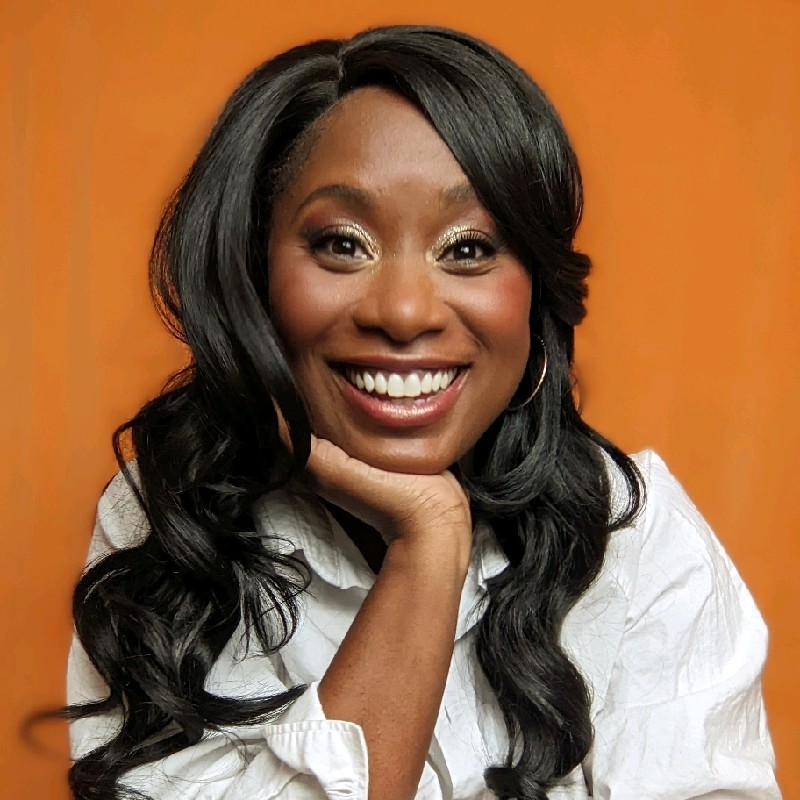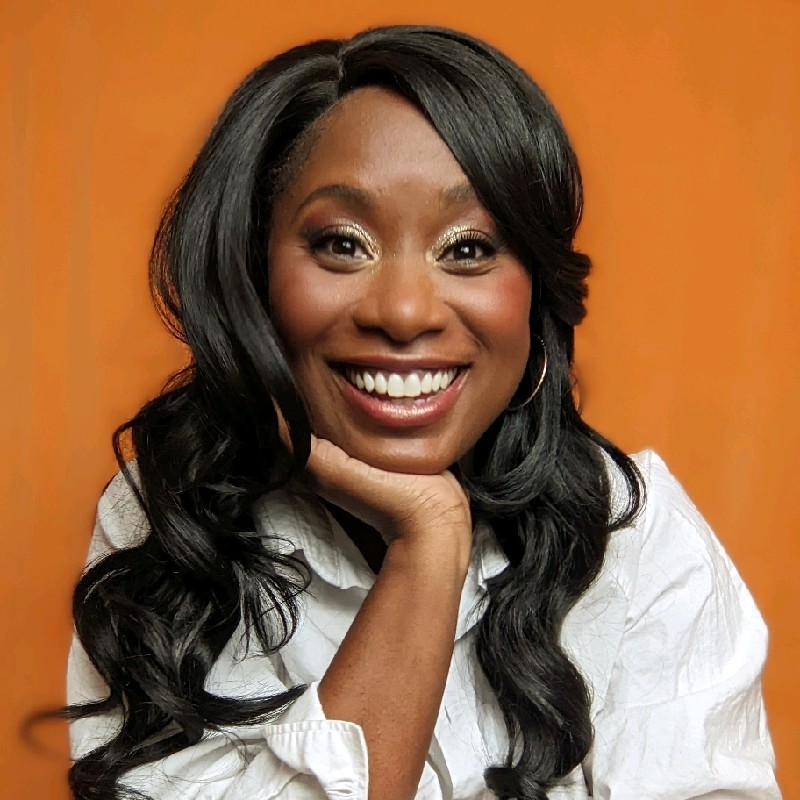 Meisha Watson
Meisha Watson is an England native, with the heart of a Canuck. She and her family made the move over to Canada when she was just 14 years old. Meisha has worked in the entertainment industry for 12 years. She started out as an actress making various guest spots on the screen and stage. She made her move over to kid's television shortly after and became a host on YTV's The Zone and The Zone Weekend. Meisha is now the host and Executive Producer at Crossroads Media for the 'My Single Story' Podcast for Single Women of God and HEY MEISHA! the Biblical teaching variety show for Kids. Meisha is a trusted, and honest voice and has a passion and zeal for life and for bringing others closer to God!

6:00 – Doors, Cafe & Registration Open 
7:00 – Session #1 with Sheila Hayes 
9:30pm –After party chocolate fountain & charcuterie hang
9:00 – Doors & Registration Open 
9:00 – 10:00 – Marketplace & Café Open 
10:00 – Session #2  
12:00 – Lunch  
12:00 – 1:30 – Marketplace Open 
1:30 – 2:15 – Breakout session #1 
2:30 – 3:15 – Breakout session #2 
3:15 – 6:00 – Free Time
6:00 – Doors Open 
6:00-7:00 – Marketplace & Café Open
7:00 – Session #3 with Sheila Hayes
9:00 – Doors & Registration Open 
9:00 – 10:00 – Continental Breakfast, Marketplace & Gift Boutique Open
10:00 – Session #2 with Leanne McAlister
12:00 – 1:30 – Lunch, Cafe & Marketplace Open 
1:30 – 2:15 – Breakout Session #1 
2:30 – 3:15 – Breakout Session #2 
3:15 – 7:00 – Free Time – Cafe, Marketplace & Gift Boutique Open
7:00 – Session #3 with Sheila Hayes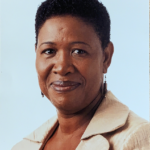 Seasons of Grace (Spiritual Disciplines)
Iris started at Bethel in 2015 and serves on the connections team, leads a small group and serves on the board. Prior to being here she served in several ministries in everything from Sunday school Superintendent to local and national Woman's Director. 
What do you do when the storms of life are tossing to and from? In this breakout we will discuss how by knowing Christ the father; understanding where you are in your season of grace, you will come to the realization that you are completely loved; completely covered; and completely capable of living the abundant life in Christ because you have received the unmerited favor of God. [The gift of grace] 1 John 1:16. 
Creating a Thriving Prayer Life
Claudia is a retired school teacher who together with her husband Wayne taught in Bible Colleges in Canada and Kenya. Her favorite classes are teaching about the Holy Spirit. They have seen many receive the Holy Spirit as they have ministered for the Lord. She loves writing scrapbooking and sewing. Join her in this breakout for 3 simple secrets to a successful prayer life.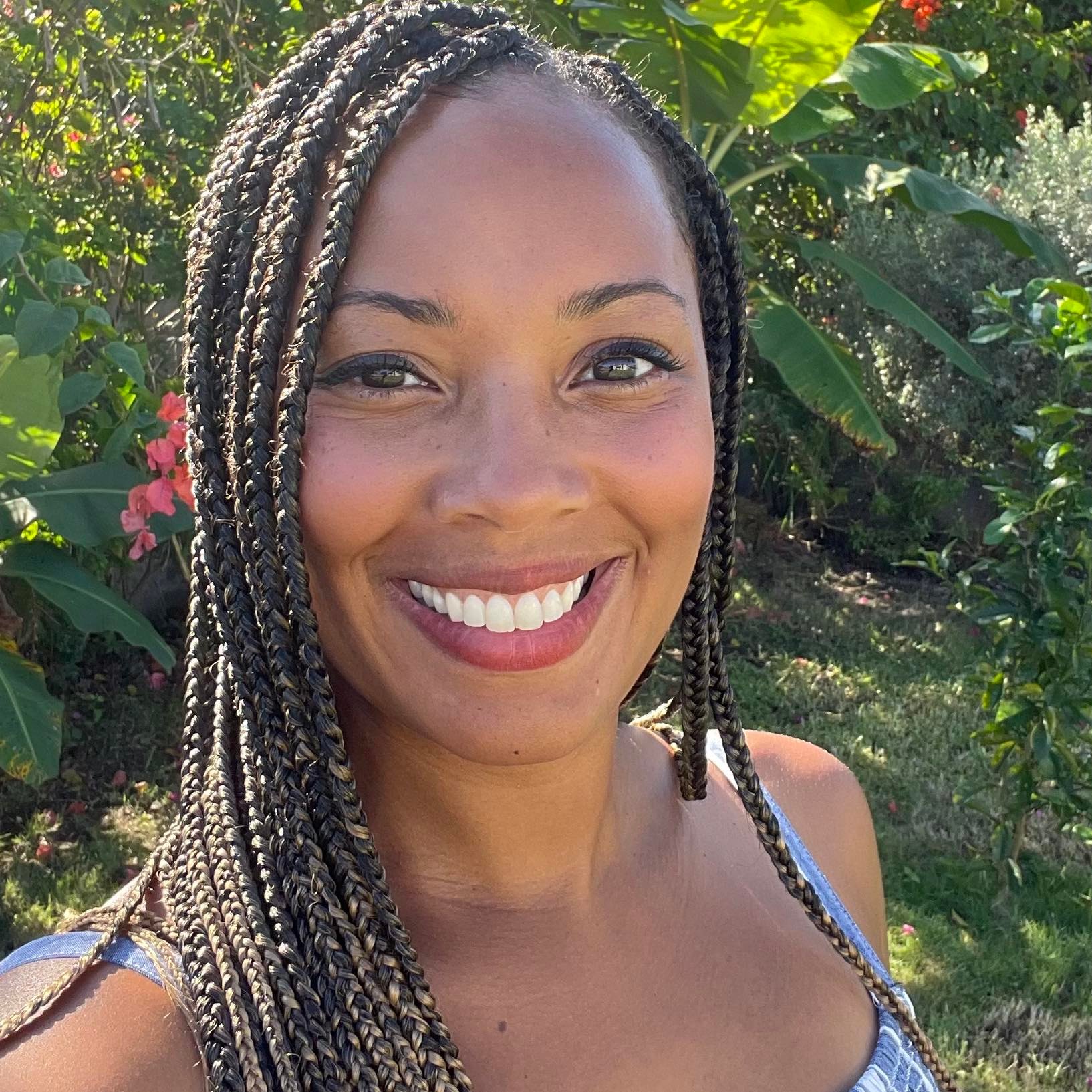 Raising Spiritual Champions (Parenting)
Thadene has been an educator in classrooms for over 10 years and a homeschooler for 4 years. She has a passion for Jesus and her family. In very early stages of parenting Jesus taught her that that not only were her children His but that she needed to teach them, to grow in His word. She is continually growing and learning from Jesus about how to grow as a parent.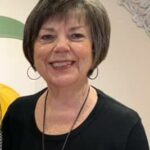 Living in Step with the Holy Spirit
Donna Thorne and her husband, Niles, are ordained ministers with the Pentecostal Assemblies of Canada. They have served for over 55-years in multiple roles including pastoring, pioneer the first Teen Challenge Center and serving as regional women's ministries director for the WOD. Her greatest joy in life after Jesus, is her 3 married children and eight grandchildren. 
In this breakout Donna will be sharing about taking one step at a time with the Good Shepherd leading the way. Join us as we share together what that looks like for each of us to be a part of God's big jigsaw puzzle. 
Emily is a registered nurse currently working in Primary Care. She has called  Bethel  her home for over 20 years. She is currently volunteering in many areas of the church including Connections Team,  Bethel young adults and runs Sports-Based small group. 
Are our conversations, responses and behaviours challenging the culture of the Modern World? How do we in our daily interactions be set apart and demonstrate the love of Christ?
In today's culture, it is becoming more and more challenging, each day to evidently be Christ-representatives without the fear of offense or rejection.
Let's explore together the power of simple, daily interactions  that will bring people closer to Jesus.
Crystal Bjorkman is a licensed hairstylist and runs a home based hair salon in Hamilton. She is married to Pastor Jonathan who is the Lead pastor here at Bethel and together they have two amazing girls, Ella Mae and Sophie. Along with having a bachelors degree in Theology from Portland Bible College, she has a heart for the local Church and seeing people become all that God has called them to be. This breakout session will discuss practically how to hear the voice of God for both yourself and others, how to cultivate and steward the prophetic in your life. And finally how to remove cogs in the wheel that hinder us from hearing God.
Joanne is a dynamic and inspirational speaker. She uses her incredible gift of humour to deliver powerful messages dealing with mental health issues and the chaos of life. Joanne earned her Masters' degree in Theology from Tyndale University and Seminary and she is also a former co-host of a Montreal radio talk show. Joanne and her husband Joe have 3 adult children and 12 amazing grandchildren.
What would happen if your faith was contagious? Who would be impacted? In this breakout session, Joanne will share what it looks like to live out our faith in a way that draws others into the love of the Father. 
Hot Tools and Healthy Hair
Fadia has been a hairdresser in the Hamilton area for 20 years and it is one of her greatest passions. Do you tend to burn yourself when curling your hair? Come join Fadia and learn how to use Hot Tools through hands on demonstrations. She will be showing tips and tricks when applying heat to your hair, different types of waves and curls and how to maintain healthy hair and scalp.
Building Healthy Habits (Physical Wellness)
Gabby is a certified Personal Trainer, Sports Coach, and Strength and Conditioning Coach. She has been a competitive athlete for well over 10+ years playing soccer at an international level.
Through the years of training and competing, she has gained experience, knowledge and the importance of physical health and fitness. As a career choice, she decided to use her skills and fitness journey to become a Personal Trainer/ Coach to help make a difference in the lives of others. In doing so, she found her passion in helping people grow confident and strong, both mentally and physically through fitness and nutrition.
In this breakout, she will help you discover the benefits of training and shift perspectives on fitness, health, and wellness.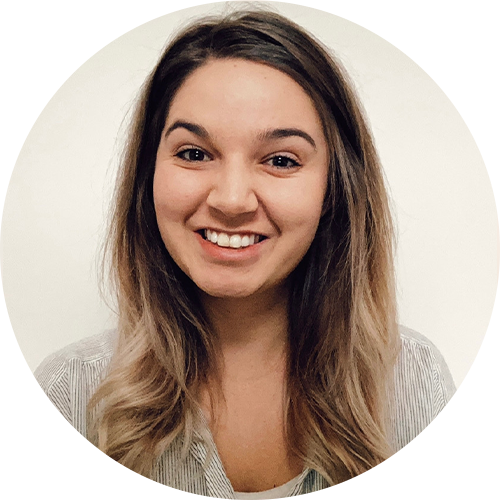 Behaviour Management at Home (Parenting)
Lauren is a Board Certified Behaviour Analyst with over 8 years of experience working with children with exceptionalities, behaviour disorders, and providing foundational parent training and support. Lauren is passionate about using biblical parenting truths paired with behavioural science to help parents raise their children with authority and love. Her husband, Gideon, pastors at Bethel Hamilton and together they enjoy doing ministry, walking their dog Cecil and board game nights with friends. 
Budgeting for Everyday Life
Susan is a local Hamilton Realtor, business owner and owns a multi-unit commercial building.  She has been self employed since the age of 24 in an industry with inconsistent pay.  She has had to learn to manage her income well; not only budgeting for her family, but also making sure her business accounts are running smoothly.  She likes to keep her budgets simple and realistic, because she understands, life happens!  
Susan attended Bethel until her early twenties and has been back since 2020 with her husband, Jason and daughter, Amy.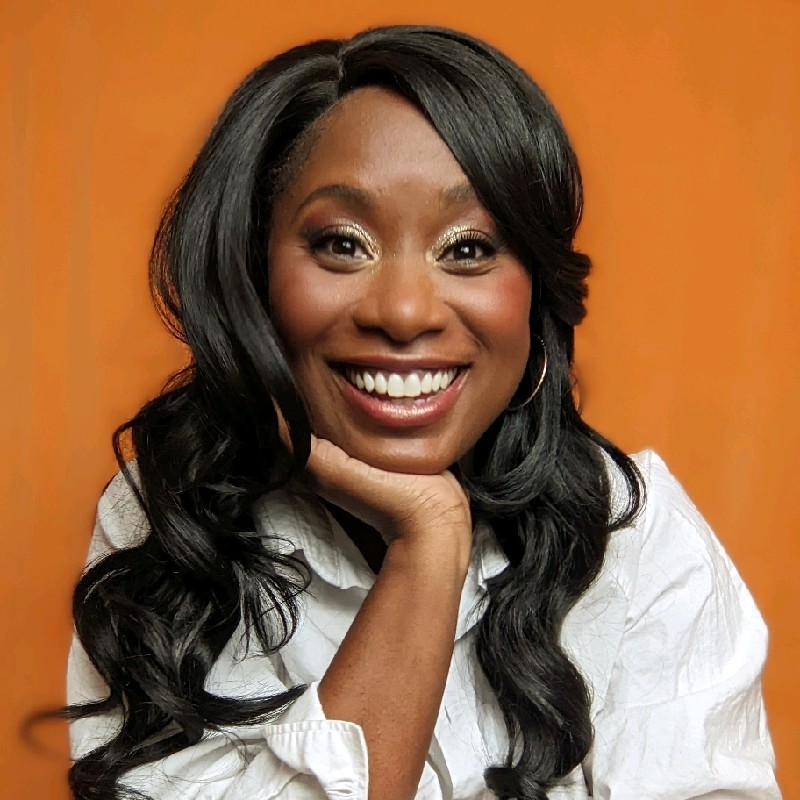 Meisha Watson is a brand new Bethel Lady! She a host and Executive Producer at Crossroads Media for the 'My Single Story' Podcast for Single Women of God and HEY MEISHA! the Biblical teaching variety show for Kids.
Single Ladies! This one is for you let's explore what it means to be a single woman of God. The blessings, the hardships and what God is saying to his daughters today.