WEEK 1 JULY 17-21    |    WEEK 2 JULY 24-28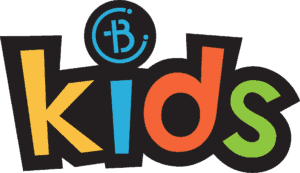 Sundays at 10:00am
Every Sunday kids learn what it means to be the church by worshiping together, hearing from the word and connecting with other kids. 
Preschool (Ages 2-3) | Kindergarten (JK-SK) | Elementary (Grade 1-5)
Planning to your first visit? Fill out our connect card to save some time on Sunday Morning!
Sundays during 10:00 am service.
The Nursery is located on the main level, half way down the hallway.
Each Sunday our Nursery is staffed with trained and screened volunteers. If you would like to stay with your child there is a Family Room that you can use with toys and a live stream of the service. 
Bible Academy promotes Bible literacy through teaching Biblical topics, practical Bible reading skills, and scripture memorization.  
Junior Class (Ages 3-5) | Elementary Class (Ages 6-10).
New semester starts September 13th 2023.
The beauty of the church is that we all get to bring our gifts and talents together to build a place for other people to connect with Jesus, and advance His kingdom.