Join Pastor Brendan and his team of leaders, on Wednesdays from 6:30-8:00 pm, in the gym for an hour and a half of fun, bible message, games and food!
We have a group of passionate dedicated teachers that will engage and equip youth from grades 6-8 Sunday mornings. Typically, youth will be dismissed to their class in meeting room 3 after the morning offering has been received. Youth are encouraged to stay in service on Communion Sunday, which is the first Sunday of the month. Look forward to seeing you there!
Calling all High School students, SURGE Youth Sr High on Friday nights in the gymnasium from 7:30-9:30'ish is the launching point to a great weekend at Bethel. You can expect games, worship, a devotional message, small groups & food.
Young Adults provides a cluster of ministry events and programs for those in the post-High School years into their early 30's.
Our regular Young Adults gathering – called ACOUSTICS – happens on Sunday nights at 7:00 pm in the church gym. Acoustics gives focus to three main areas: Worship, the Word and Fellowship.
Our Young Adults are very active in the church in areas of service like playing in our worship bands, coaching in our kids soccer league and helping as leaders with our children's and youth ministries.
We'd love to have you drop in on a Sunday night and meet you!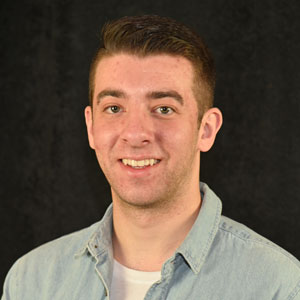 Brendan Meade
Youth Pastor
Kevin Mills
Young Adults & Media Pastor
The beauty of the church is that we all get to bring our gifts and talents together to build a place for other people to connect with Jesus, and advance His kingdom.